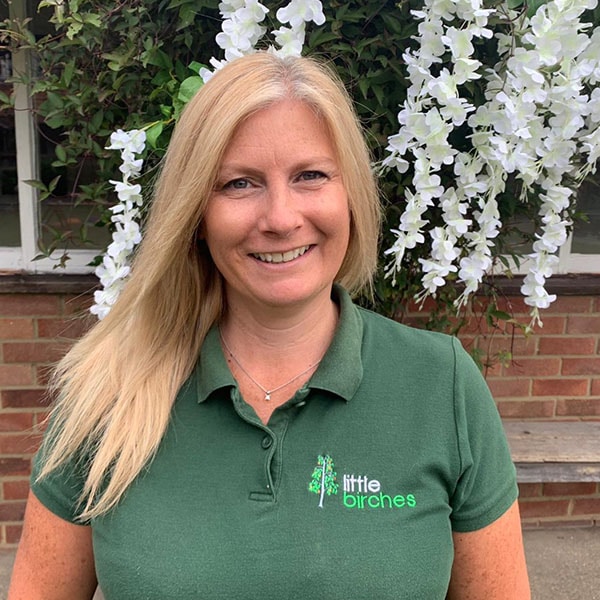 Denise Green
Area Manager
Denise has 20 years' experience in a multitude of educational and childcare roles. Denise holds a Bachelors' Degree (Honours) in Early Childhood Education as well as a Foundation Degree in Early Years. Her last role was at a local nursery and infant school (rated "Outstanding" by Ofsted), where Denise worked in various management positions for six years within the Early Years part of the school.
Denise is very creative and has particular experience in sensory, nurture rooms, and forest school. Denise feels that it's essential to create exciting routines and activities that stimulate a child's imagination, leading to scaffolding opportunities for little ones to learn further. Denise also has exceptional child interaction skills and has achieved notable success with children with learning and emotional difficulties, immersing them in an engaging and fulfilling learning journey.
She also has extensive experience supporting children with visual and hearing impairment and those with Autistic Spectrum Disorder, Attention Deficit Hyperactivity Disorder, Sensory Processing Disorder and Pathological Demand Avoidance. Denise also has a British Sign Language Level-1 qualification.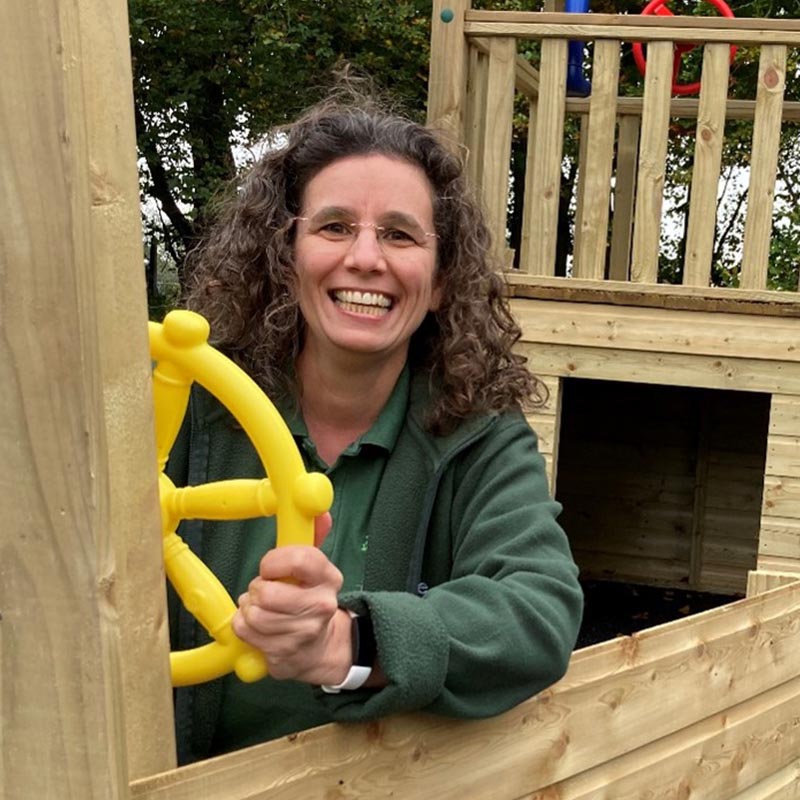 Michaela Brooks
Lead Mentor
Michaela has over 10 years of experience working in the teaching profession in a variety of roles and settings. She has a Qualified Teacher Status and holds a degree in teaching children with Special Educational Needs. In 2019, Michaela decided to follow her passion for Early Years and started working in pre-school.
Michaela uses her knowledge of the primary school sector to make sure that every child at Little Birches is furnished with all the skills required for a smooth transition to their next school. She is a firm believer in the principles of 'experiential education', where children do things rather than just observing and listening; helping them to discover their interests and passions.
She understands the importance of using engaging activities to enrich the children's learning experiences, making them see that the more you try, the better you get. Michaela employs her love of gardening and baking at every available opportunity and her previous experience of Forest School means she makes full use of the great outdoors available at Little Birches.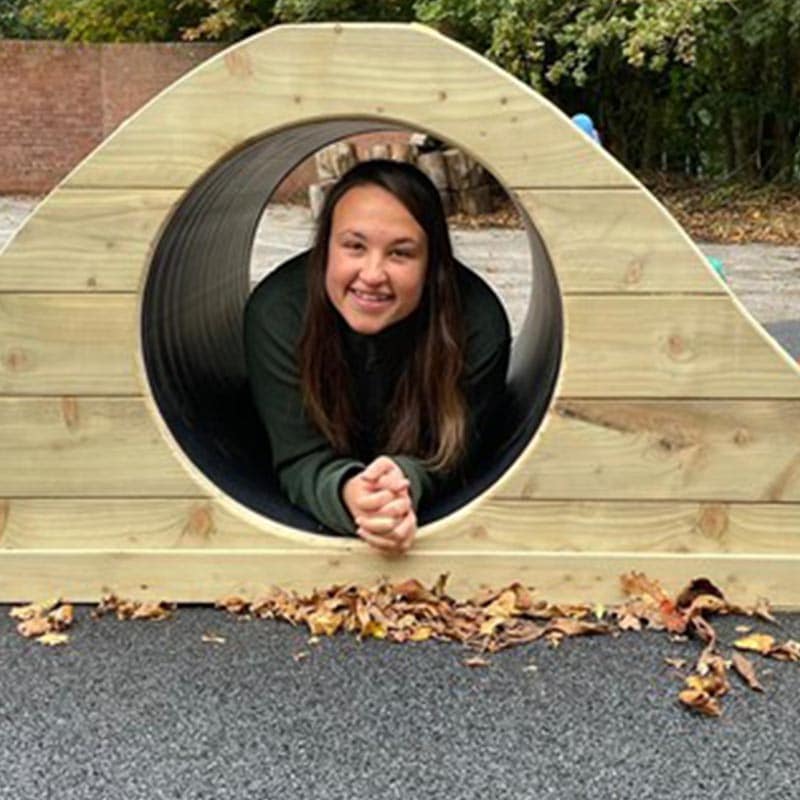 Jorgia Mew
Mentor - Third in Charge
Jorgia has been working in childcare since 2014, starting as an apprentice and then going on to achieve a NVQ 2 & 3 qualifications. Jorgia then worked her way up to a senior room leader in her previous nursery (rated "outstanding" by Ofsted), carrying out managerial tasks when needed.
When the opportunity arose to progress her career further with Little Birches, she embraced it with open arms and is looking forward to progressing her skills further and accepting a new challenge.
Jorgia goes above and beyond to make sure the children are happy and safe in their environment and enjoys encouraging children to bring their imaginative thoughts to life.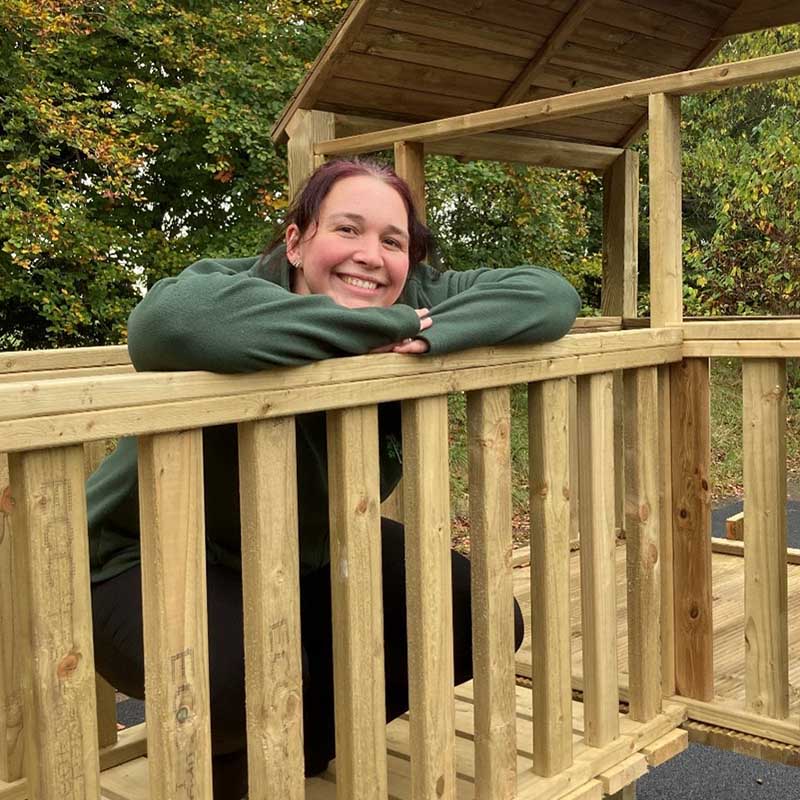 Eleanor Brown
Mentor
Ellie has over 12 years' experience working in childcare and holds a Level-3 National Diploma.
Passionate about providing fun and engaging childcare experiences and is always keen to introduce new and creative ways to make learning immersive and fun.
Ellie has always enjoyed working with children and used to volunteer for the local Brownies and Guides as a leader for numerous years. Ellie also volunteered for a year at Henley's D2D NOMAD for young children.
The most rewarding part of the job for Ellie is watching the children develop and seeing them thrive.
She has 2 boys of her own who attend the nursery and believes this has strengthened her passion for childcare since becoming a mum.
Frankie Gillett
Mentor
Frankie has worked in the early years for 5 years. She has experience with children aged 1-6. Frankie holds a BA Hons degree in Early childhood studies as well as a Foundation Degree in Montessori Early Childhood Practice.
Frankie has worked her way from student to practitioner, to Designated Safeguarding Lead and now as a Room Mentor for the under 2s at Little Birches.
Frankie is passionate about making the learning environment a safe and happy place to be where children flourish. Frankie believes in nurturing children in the kindest and calmest way. Frankie's Montessori background supports her to help every child develop their independence and confidence. Her core ethos are to 'follow the child', leading on from Maria Montessori key teaching.
Frankie gets great pleasure watching children learn and develop, and supports their curiosity of the world around them.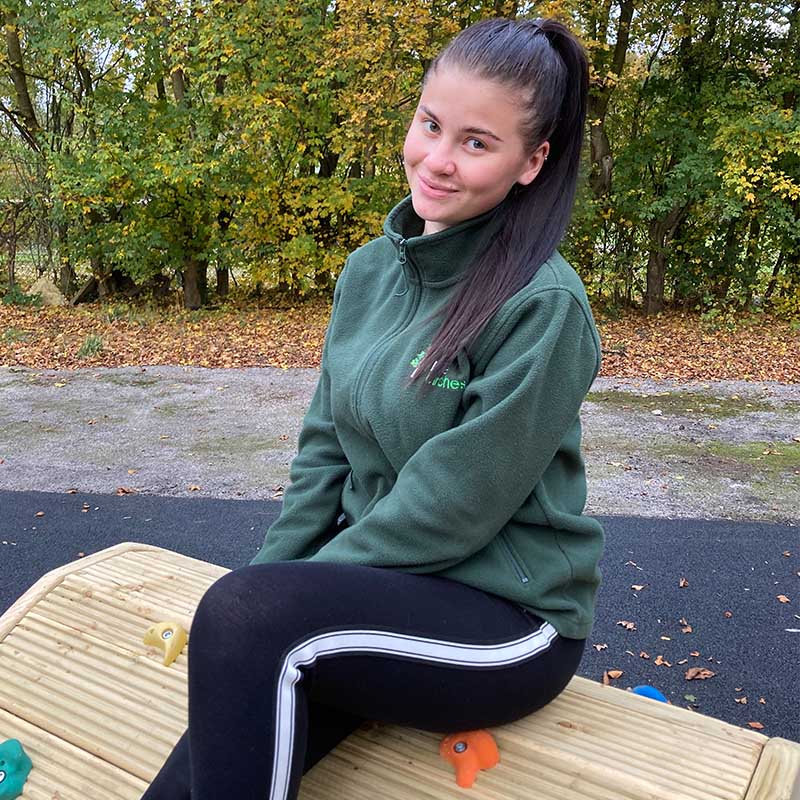 Ella Mackie
Nursery Practitioner
Ella has recently completed her Level-3 in childcare and has a passion for working with children. Ella has many years of experience working at several nurseries, taking inspiration and ideas from each setting.
Ella enjoys getting messy and being creative with the children and makes great bonds with families to ensure each child is provided with the optimal level of care.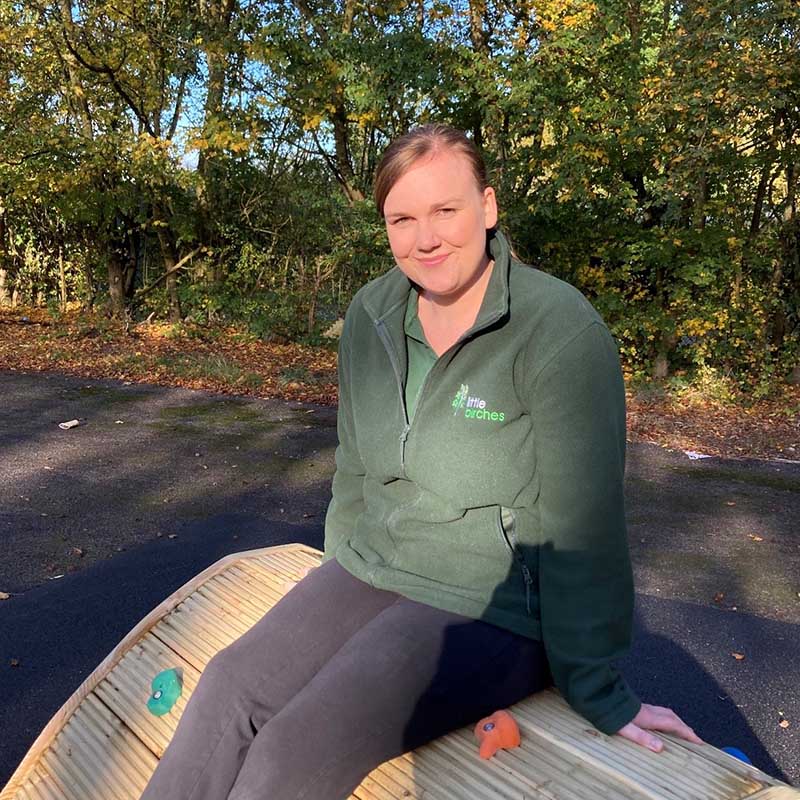 Jennifer Clark
Nursery Practitioner
Jennifer has a Level-3 qualification in childcare and has over 10 years' experience working with children aged 0-5. In addition to this, she is the mother of a 1-year-old girl.
Jennifer has a passion for providing caring and engaging support for young children in all aspects of learning and social development. At this early stage in a child's life, Jennifer knows that the social opportunities that children experience will benefit them greatly in later years.
Outside of work, Jennifer enjoys camping trips and taking her daughter on activities.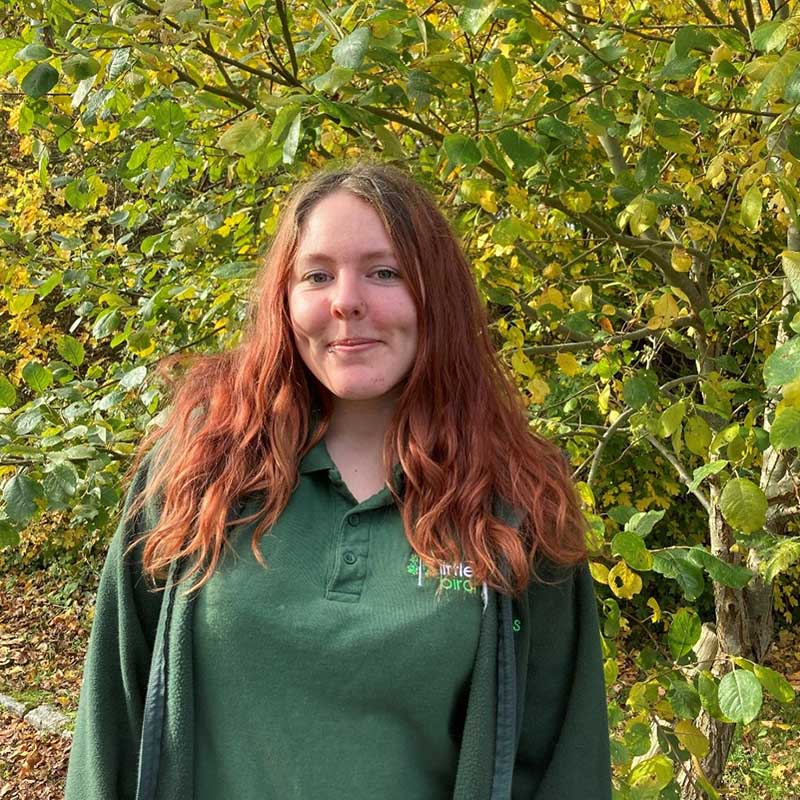 Lauren Albrighton
Nursery Practitioner
Lauren has been working in childcare for over two years, and she has been with Little Birches since July 2021.
Lauren particularly enjoys creative activities with the children such as messy play, arts and crafts. She also likes to explore the environment and the large outdoor play area at Little Birches. Lauren believes that the outdoor spaces offer endless learning opportunities for free play, fun and exploration. She is confident that children will learn vital new skills such as collaboration, communication and taking risks.
Outside of work, Lauren likes to spend time with her family and friends, and also seeing her horses and taking her dog for walks in the countryside.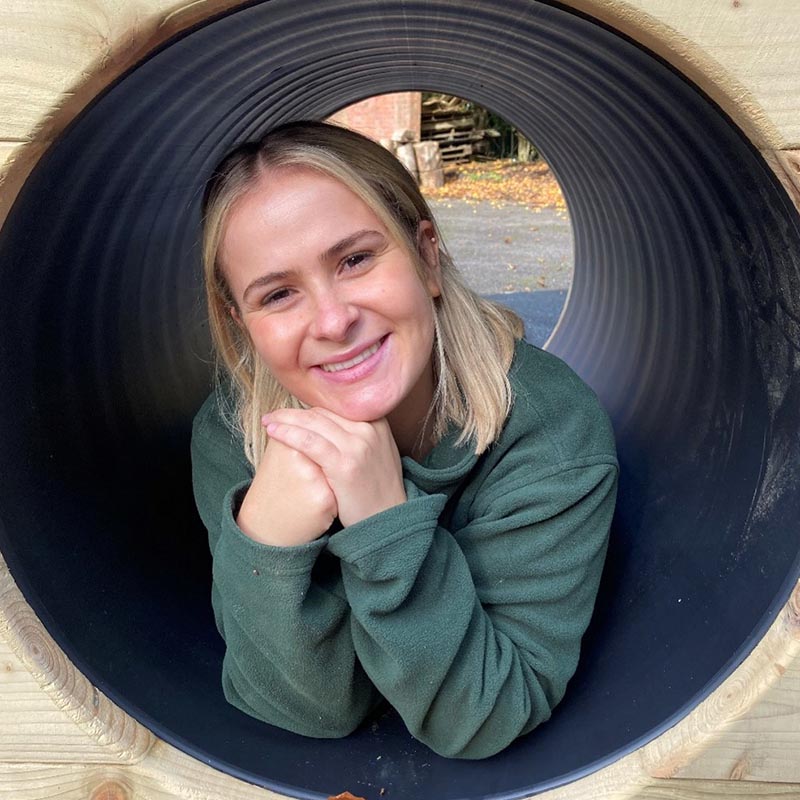 Tayler Potter
Nursery Practitioner
Tayler has eight years' experience in childcare and has been at Little Birches since September 2021. Tayler has taken on various roles within another setting, all the way up to the Deputy Manager position.
Tayler holds a level-3 diploma in children's learning and development and has undertaken courses in safeguarding, child protection and paediatric first aid. 
Tayler has a passion for working with children and spends a lot of time with her young niece and nephews. Tayler enjoys supporting children through their first years of life and giving them the best stepping stone towards their future whilst watching them become confident and happy.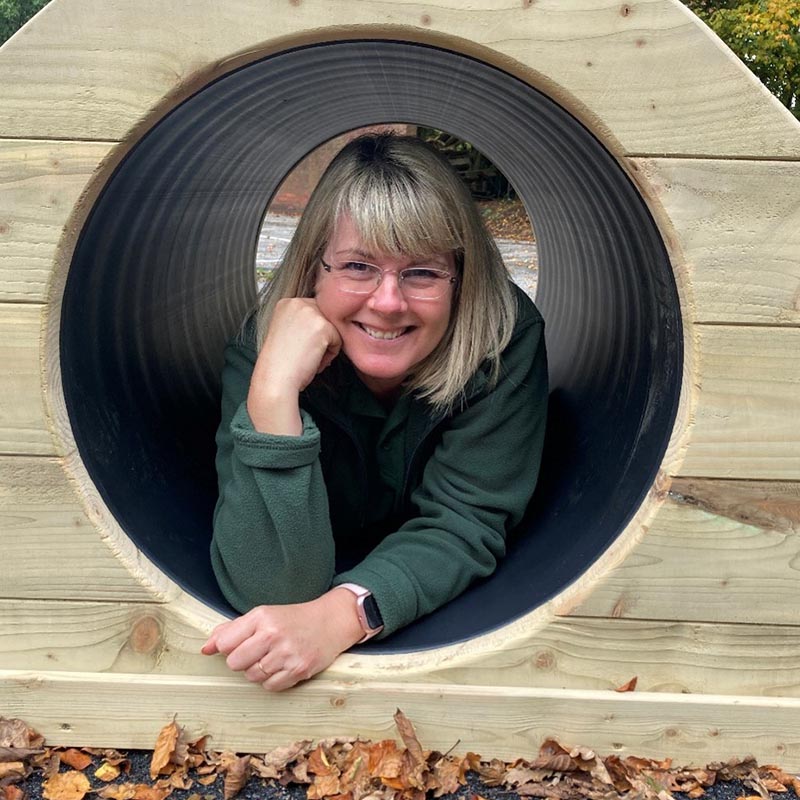 Theresa Collins
Mentor
Theresa has many years of experience in childcare and sees her vocation as a real privilege. Theresa has previously worked as a home-based OFSTED registered childminder where she received three consecutive 'Outstanding' grades, as well as working as a qualified practitioner within a team in a large setting. 
She feels that children are so natural and impulsive, and numerous times a day they make her smile and laugh.
Seeing them develop and achieve new things daily is incredibly fulfilling for her. 
In her spare time, Theresa enjoys walking both short and long distances. In September 2018, Theresa took part in the 100km Thames Path Challenge from London to Henley, which she completed in 25 hours. She enjoyed it so much that she went on to take part and complete the London Winter Walk in January 2020. Walking has taught Theresa that personal health of the body and mind helps people focus and to fully apply themselves to the task in hand.
Theresa is also a keen baker, often baking cakes for friends and family.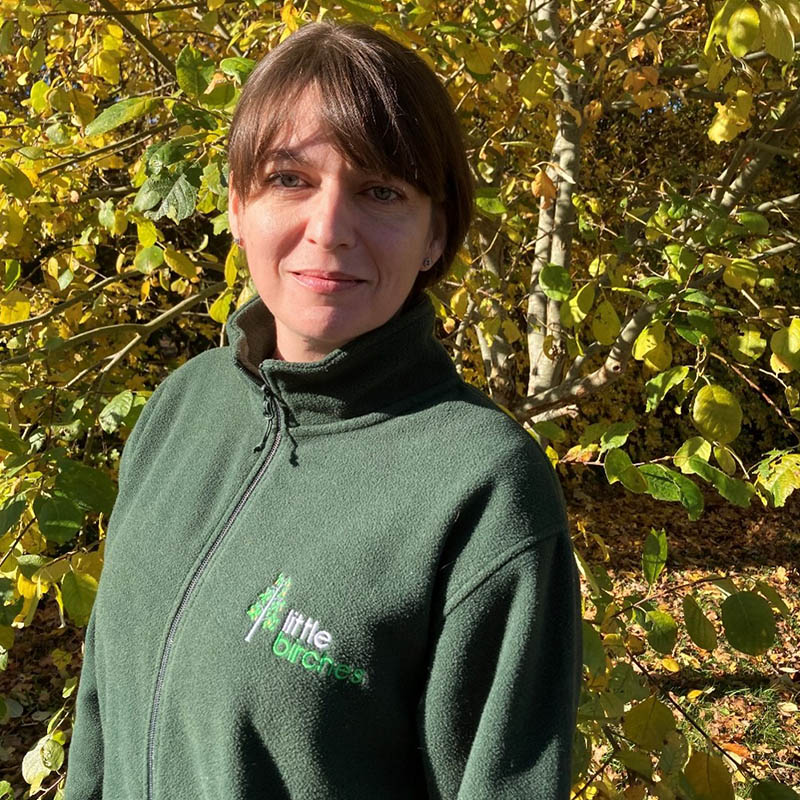 Adrienn Sirman
Nursery Assistant
Adrienn is a dynamic and versatile Nursery Assistant, with more than 3 years' experience in early years education. She provides care for the infant and baby rooms, ensuring all their personal needs are met.
She is proficient in creating tailored activities and scaffolding on a child's ideas to engage their curiosity. Adrienn leads group singing, reading and craft activities on a daily basis. Adrienn is from Hungary and has a daughter who is 8 years old.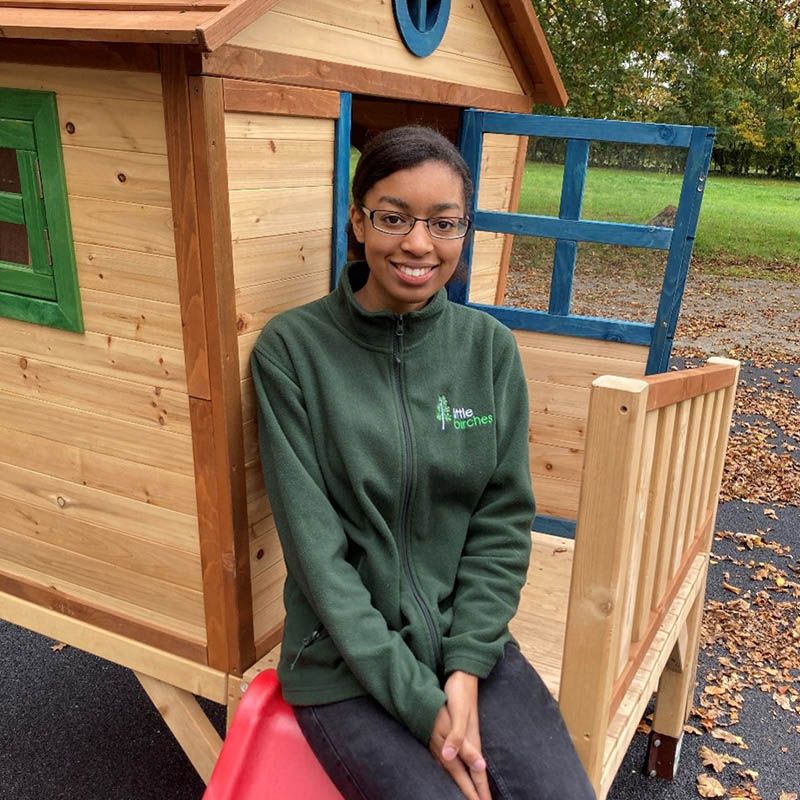 Annika Jack
Nursery Assistant
Annika is an apprentice at Little Birches; she is studying for a Level-3 Early Years Educator qualification. Annika graduated with a BA Honours degree in English Literature and started working at Little Birches soon after graduating to pursue her passion for helping children.
Annika's favourite part of childcare is the nurturing aspect, and she believes in the importance of caring for children emotionally just as much as educationally and creating a calm and safe environment for children to confidently learn, explore and express themselves.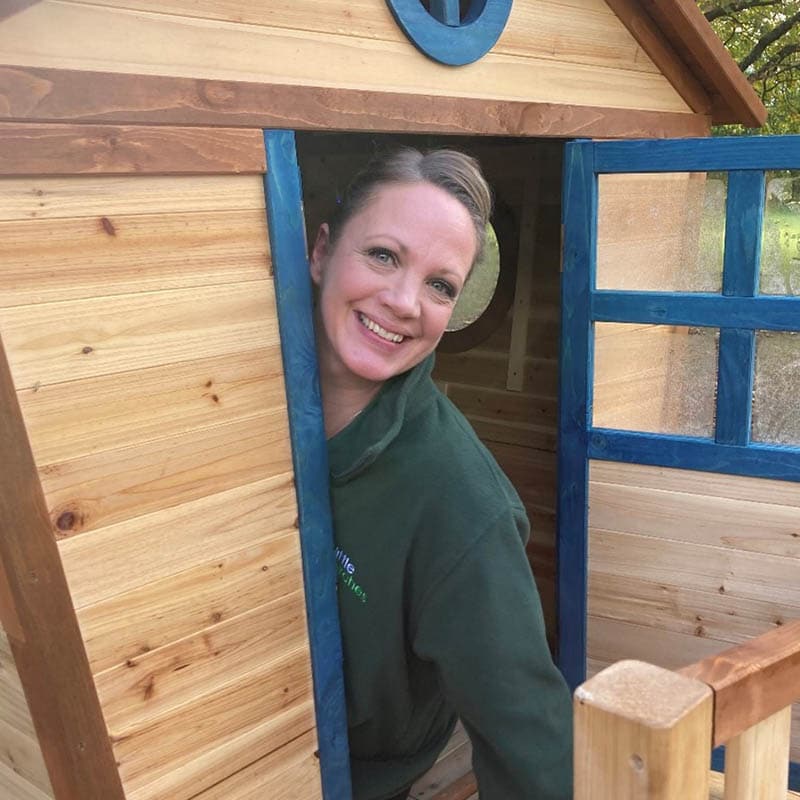 Claire Payne
SEN Coordinator
Claire holds an NNEB Diploma in childcare and has over 25 years' experience working with the under 5 age group. Claire has enjoyed 15 years of those years working at this nursery.
Claire prides herself on creating a safe, loving and fun learning environment for all children, enabling them to grow and develop enthusiastically at their own pace. She confidently plans activities and can spontaneously adapt them by adding vocabulary or different media, based on how a child is responding to a certain activity. Claire is the setting's designated special educational needs lead.