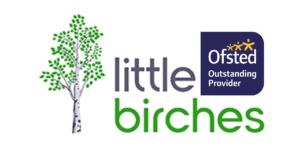 Little Birches Nursery & Preschool in West Wickham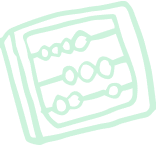 Little Birches Nursery & Preschool brings children closer to nature and immerses them in a diverse and exciting learning programme.
Our nursery has a beautiful setting, the most devoted team, and is the reason why Little Birches  Nursery and Pre School in West Wickham is special.
At Little Birches nursery, we strongly believe that the formative years of a child's life have such a profound impact in shaping who they become as a person.
The environment at a Little Birches Nursery & Preschool is aided by the high teacher ratios that allow your child to get the one-to-one care they deserve.
Our goal is to ensure that each child laughs and smiles every day and becomes an important personality within the Little Birches community.
We want to foster your child's talents and nurture their growth through tailored and broad experiences that lead to a love of learning and playing with their friends.
Little Birches believe that a child can only thrive if they absolutely love their time with us, so our primary concern will always be a child's self-esteem and emotional wellbeing.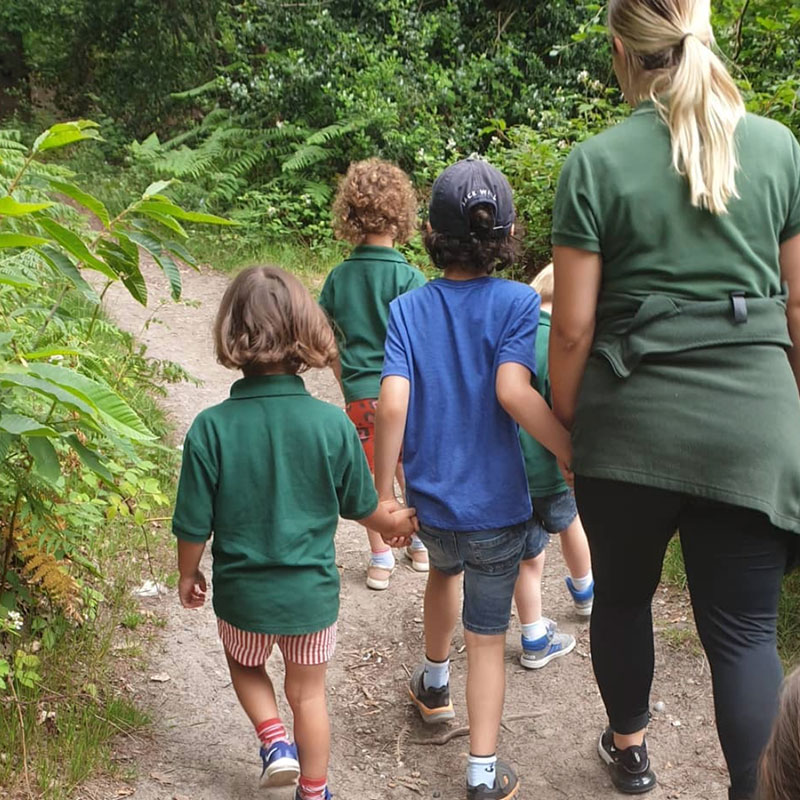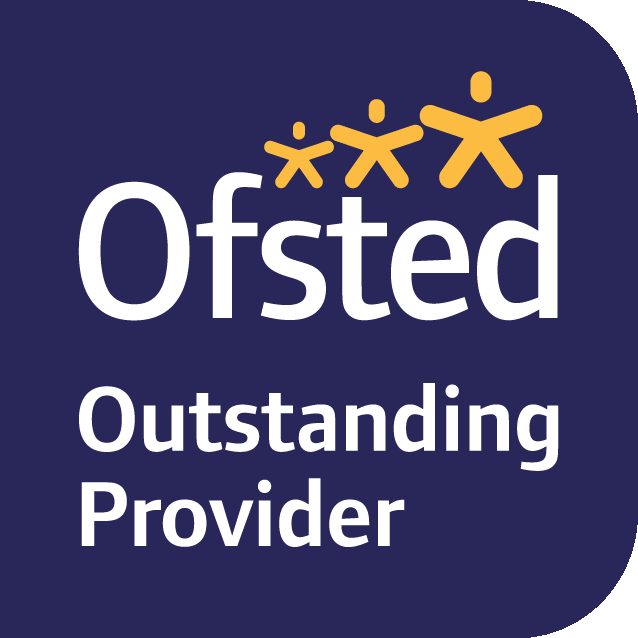 Ofsted Report December 2021
Children thrive at this child-centred, nurturing setting. They are curious as they
explore the inviting environment. Children consistently demonstrate high levels of
engagement and enthusiasm to learn.
Children's behaviour is exceptional. Practitioners show high levels of respect,
kindness and attentive listening to children. As a result, all children have an
exceptional, positive attitude towards their learning, including the very youngest
children.
Opportunities for children to develop their independence are continuous. During
snack times, children have individual chopping boards and knives. They choose and
skilfully cut their own fruit. Practitioners consistently extend children's language.
They introduce and repeat words such as 'sour' and 'gigantic' while talking about
their snack.
All children make extraordinary progress. This includes children of all abilities and
those who receive additional funding. Higher adult-to-child ratios contribute to the
individual support children receive; as such, practitioners are swift to meet support
targets set by external professionals.
Practitioners help children to make valuable contributions to their local community.
They teach them about recycling and sustainability. Children talk about compost as
they care for and prune the herbs they have been growing.
Overall effectiveness Outstanding
Behaviour and attitudes Outstanding
Quality of education Outstanding
Personal development Outstanding
Leadership and management Outstanding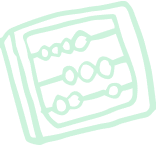 Little Birches in West Wickham (nursery and pre-school) is open 52 weeks of the year and offers a variety of sessions, including full-day care, school days, morning and afternoon sessions.
Full day:                            7.30am – 5.30pm
Morning session:            7.30am – 12.30pm
Afternoon session:        12.30pm – 5.30pm
Our opening hours are 7.30am until 5.30pm, Monday to Friday, and we're open every day apart from bank holidays and between Christmas and New Year.
Little Birches provides childcare for little ones aged from 24 months to 60 months. All children are provided with highly nutritious, varied and delicious meals throughout the day.
We make sure that we strictly adhere to Ofsted's key development areas.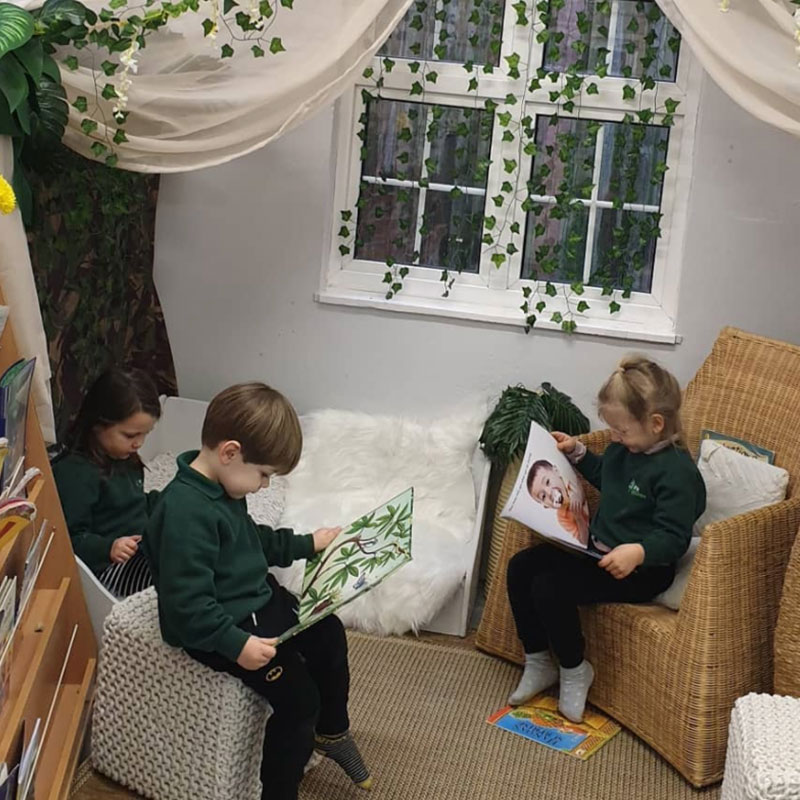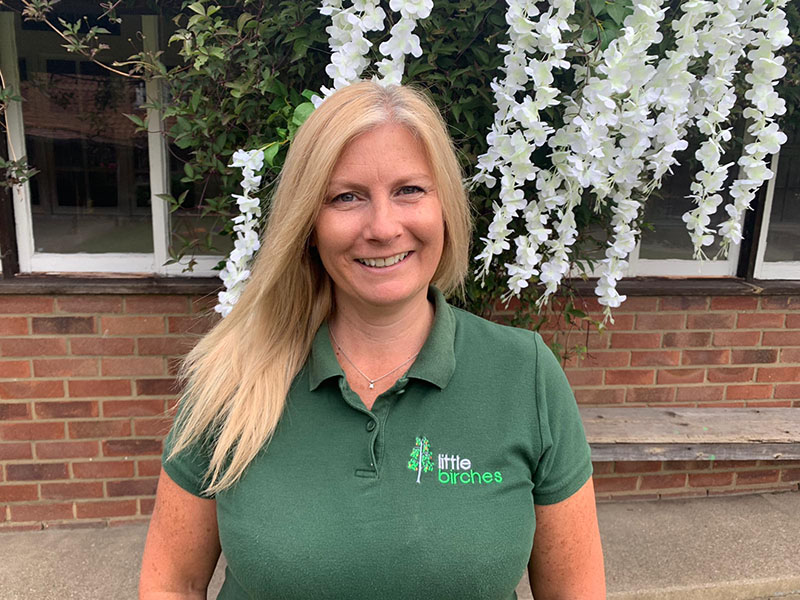 Leadership
Denise Green
Denise has 20 years' experience in a multitude of educational and childcare roles. Denise holds a Bachelors' Degree (Honours) in Early Childhood Education as well as a Foundation Degree in Early Years. Her last role was at a local nursery and infant school (rated "Outstanding" by Ofsted), where Denise worked in various management positions for six years within the Early Years part of the school.
Denise is very creative and has particular experience in sensory, nurture rooms, and forest school. Denise feels that it's essential to create exciting routines and activities that stimulate a child's imagination, leading to scaffolding opportunities for little ones to learn further. Denise also has exceptional child interaction skills and has achieved notable success with children with learning and emotional difficulties, immersing them in an engaging and fulfilling learning journey.