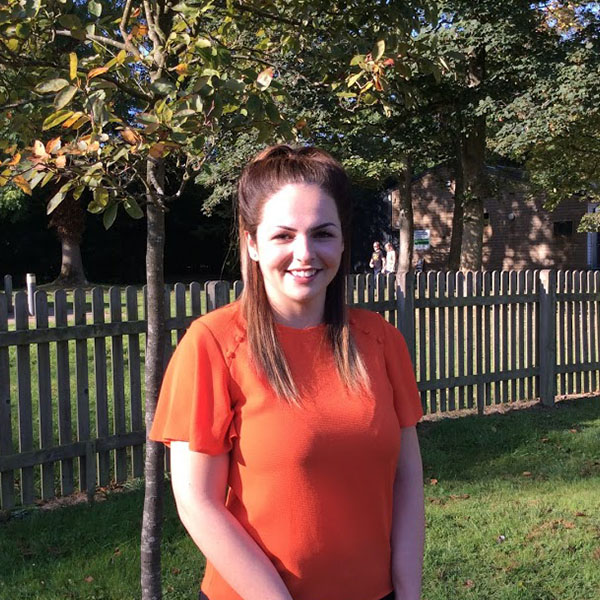 Nikki Osborne
Lead Mentor
Nikki has over 12 years' experience of working within Early Years, where she has held various managerial positions. Nikki sees new challenges within settings and enjoys adapting them to meet each child's individual needs. She believes children will develop to the best of their ability when being provided with a stimulating environment and a passionate team.
Nikki has worked with children aged 0-11 years in nurseries and preschools in Hertfordshire and Suffolk, gaining her BTEC Diploma in Management, CACHE Level-3 in Early Years, and her title of Special Educational Needs Co-coordinator.
She has extensive experience supporting children with challenging behaviour and has an excellent track record of creating structured learning environments to support children with Autistic Spectrum Disorder. Nikki also has outstanding child interaction skills and has Makaton Level 1 and 2 qualifications.
Nikki moved to Brenchley in September 2019 with her partner, chickens, and geese, to start her new adventure as the Lead Mentor of Little Birches.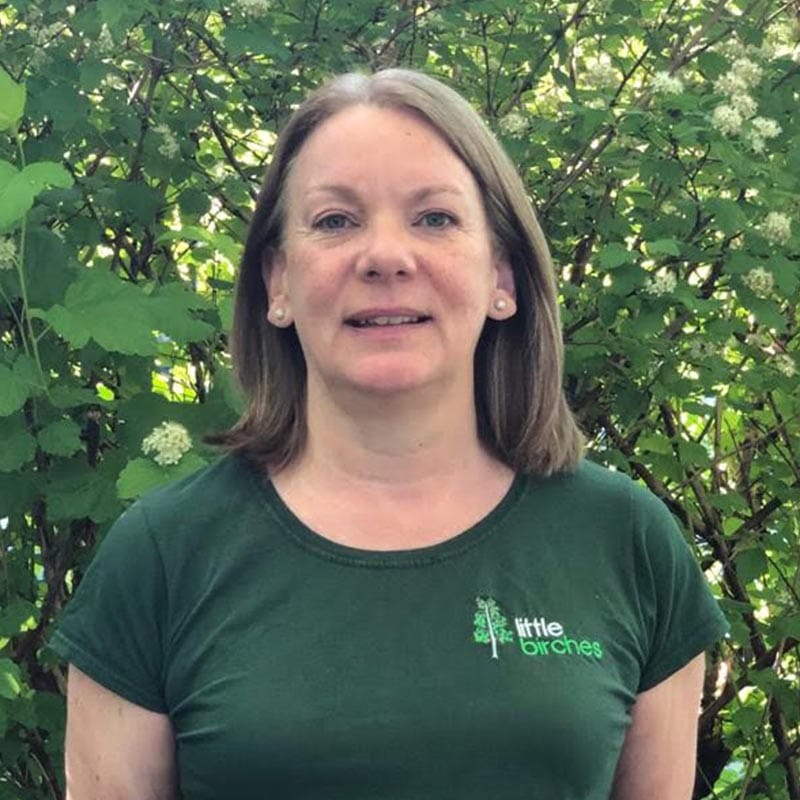 Melanie Henderson
Deputy Lead Mentor
Melanie has over 12 years' experience within childcare, working at nurseries rated "Outstanding" by Ofsted. Melanie is educated to degree level and gained a CACHE level-3 in children's care, learning and development in 2008.
Melanie has been working at Little Birches since February 2018 and holds the Deputy Lead Mentor position. She is deeply passionate about helping children to develop holistically, encouraging them to become happy, confident and well-rounded.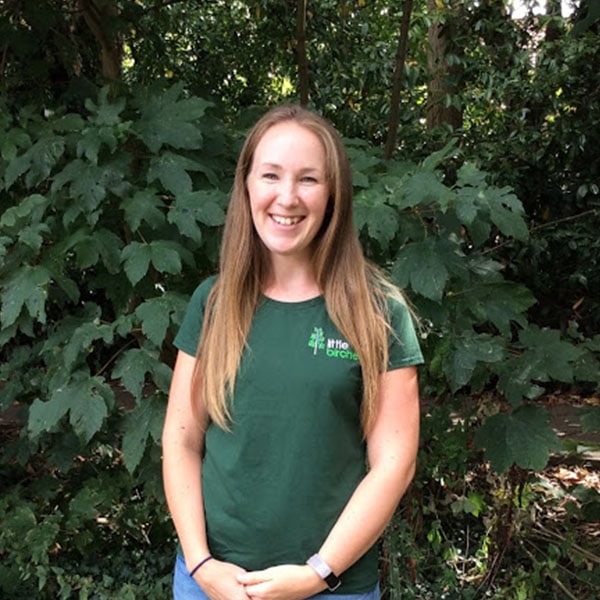 Josefina Bugh
Mentor
Jo has 4 years' experience of working within Early Years and at Langton Green, having completed the CACHE level-2 certificate. She has also added to her knowledge by attending and completing wellbeing, child protection and observation courses. Jo is also a first aid qualified practitioner.
Jo thoroughly enjoys being part of such a developmentally vital part of a child's life and loves watching a child go from strength to strength. Jo is a language specialist, with Swedish being her mother tongue. Jo's lived in England for 15 years and most people can't believe that she's Swedish when they hear her speak!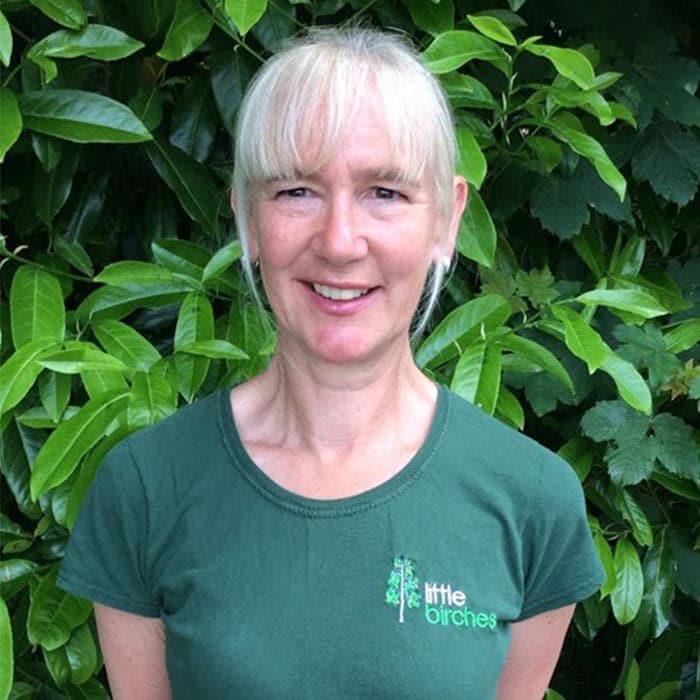 Julia Church
Childcare Practitioner
Julia has a vast array of experience within childcare and general care roles, including working as a nurse, midwife, chairing the Parents Teaching Association and managing a toddler group.
Within childcare, Julia has worked within a forest school environment and loves to see children learning in the natural world. Along with a Montessori background, Julia has experience working internationally and has brought numerous different ideas to our setting, which has allowed the children to thrive. Julia holds a level-3 qualification in childcare.
Julia lives locally with her husband and has 3 children. She enjoys decorating the house, walking her dog, watching her boys play rugby and reading.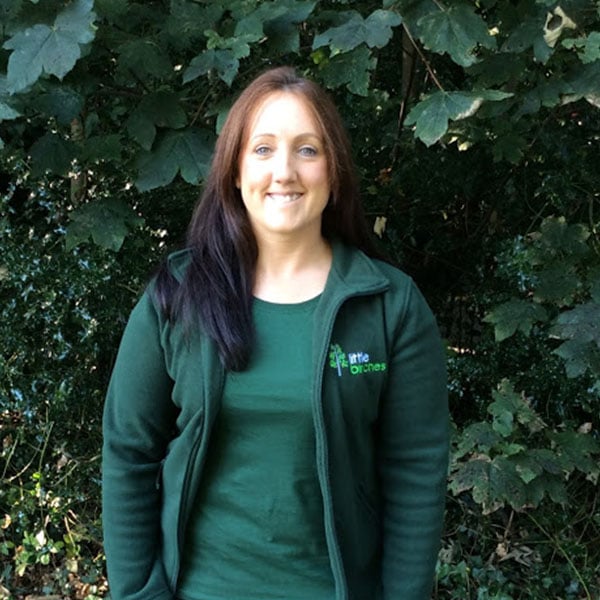 Karen Mitchell
Childcare Practitioner
Karen joined Little Birches in January 2020, following a successful career in aviation. When the opportunity arose, Karen was thrilled to be able to pursue a new career within Early Years, for which she has always had a passion for.
Karen is currently working towards her Level 3 Diploma and is very excited to be part of a team, helping and supporting each child in all areas and aspects of learning and development.  
Karen has already achieved her Paediatric First Aid, Prevent Duty training and Food Hygiene Level 2. Karen lives in the local community with her husband and two young children.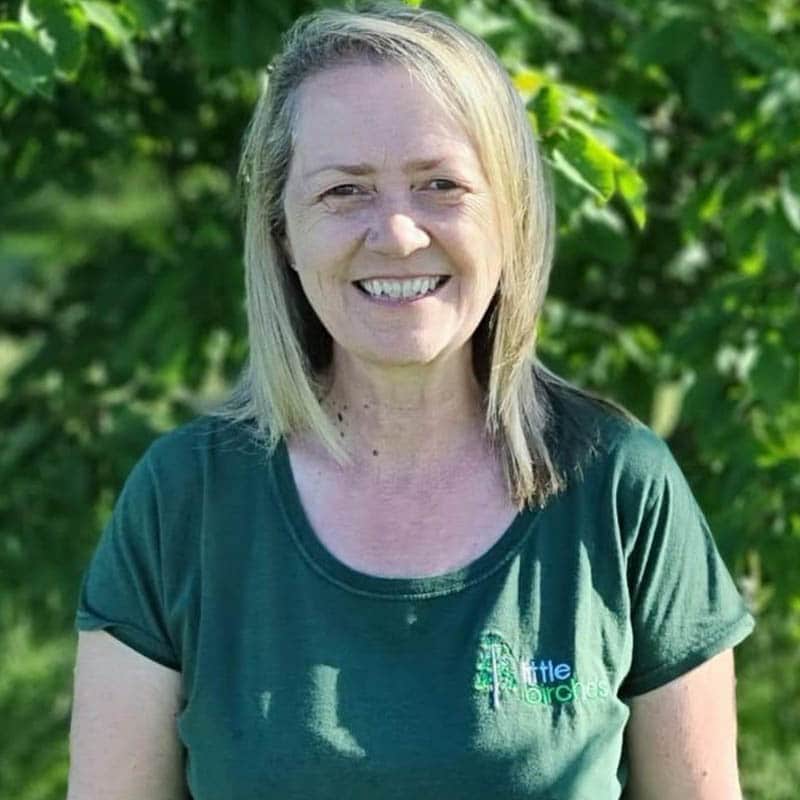 Tracey Hook
Childcare Practitioner
Tracey is an experienced childcare professional with 28 years' of experience. The developmental requirements of the children in her care are her biggest priority as well as providing a happy environment for the children to explore and learn. 
Prior to starting a family of her own, she had always worked with children. Eager to be present for her own children's development, Tracey decided to work for herself as a Childminder, and over 15 years, Tracey cared for more than 30 children.  
Tracey is Level-3 qualified in childcare, fully qualified in Paediatric First Aid, Food Hygiene and Safeguarding. She has a full understanding of the Early Years Framework and also has managerial experience (Deputy Manager of a Preschool) and Forest School experience.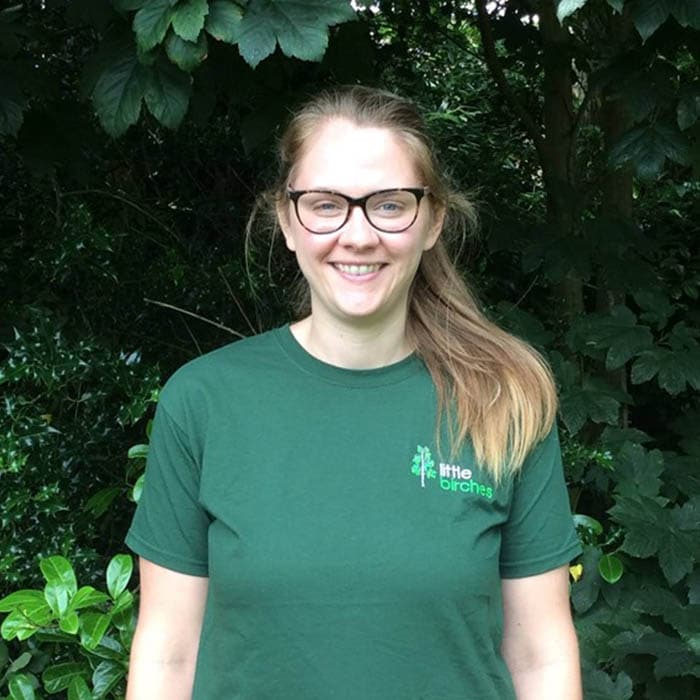 Rebekah Ritchie
Childcare Practitioner
Rebekah has seven years' experience working as a teaching assistant in a local Special Needs School. Rebekah is currently working towards her Level 3 Diploma and is excited to learn and develop her skills within Early Years.
She has already achieved her Advanced Level 2 Safeguarding Training, Prevent Duty and Level 2 Food Safety and Hygiene Training.
Rebekah lives with her husband and young daughter and loves everything that sparkles!